Your business deserves proper protection - especially against liability claims brought on by third parties. At Vailo, we make this possible by offering secure and effective safeguards. Our expertise, capacity, and appetite permits us to insure most types of business. Go to Application Forms
Product Brochures & Details
Application Forms
Click on an application form image below to open up an editable PDF. Once your application form is complete, save it and the use the form on this page to submit it to us, or email it to info@vailo.ca.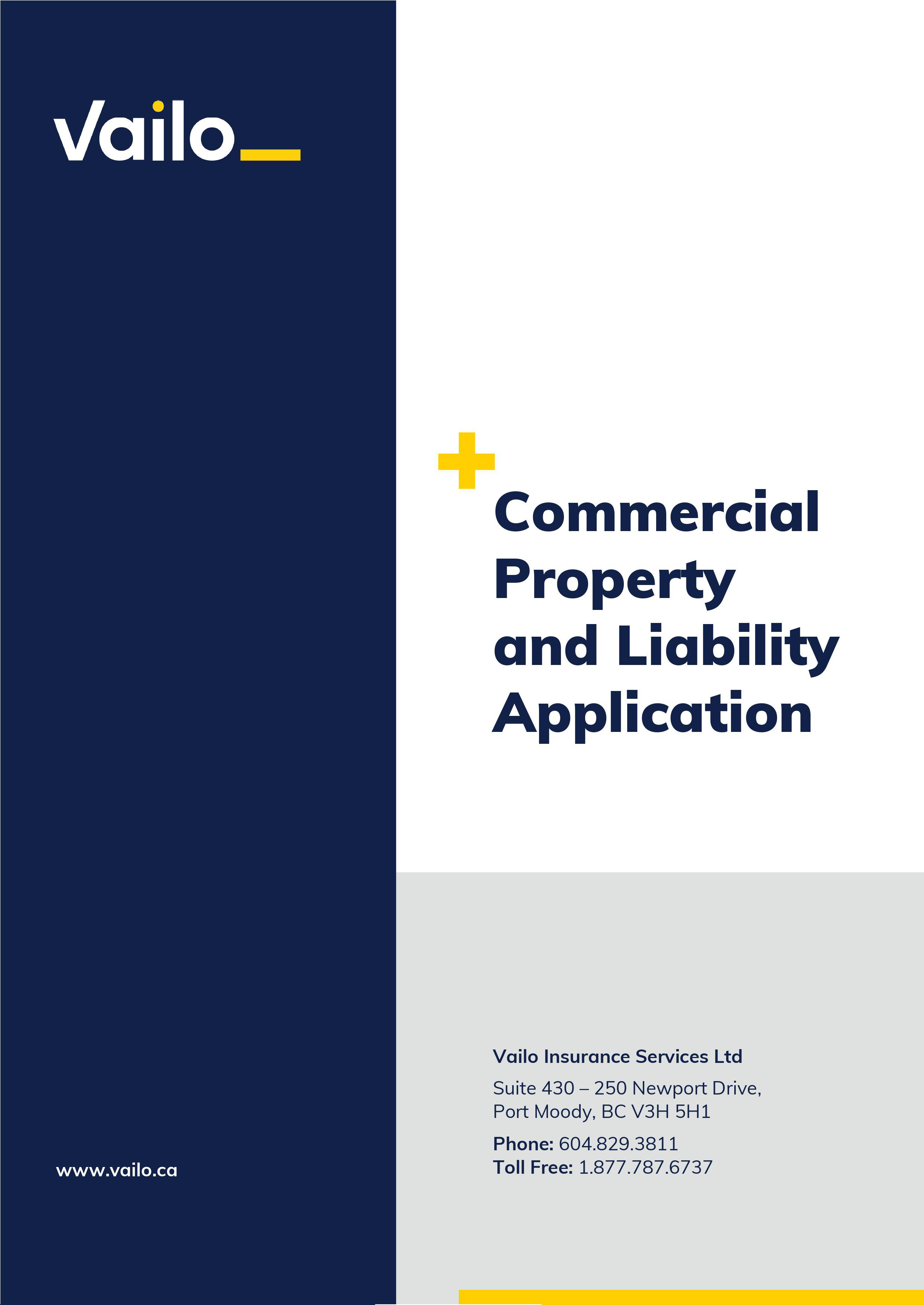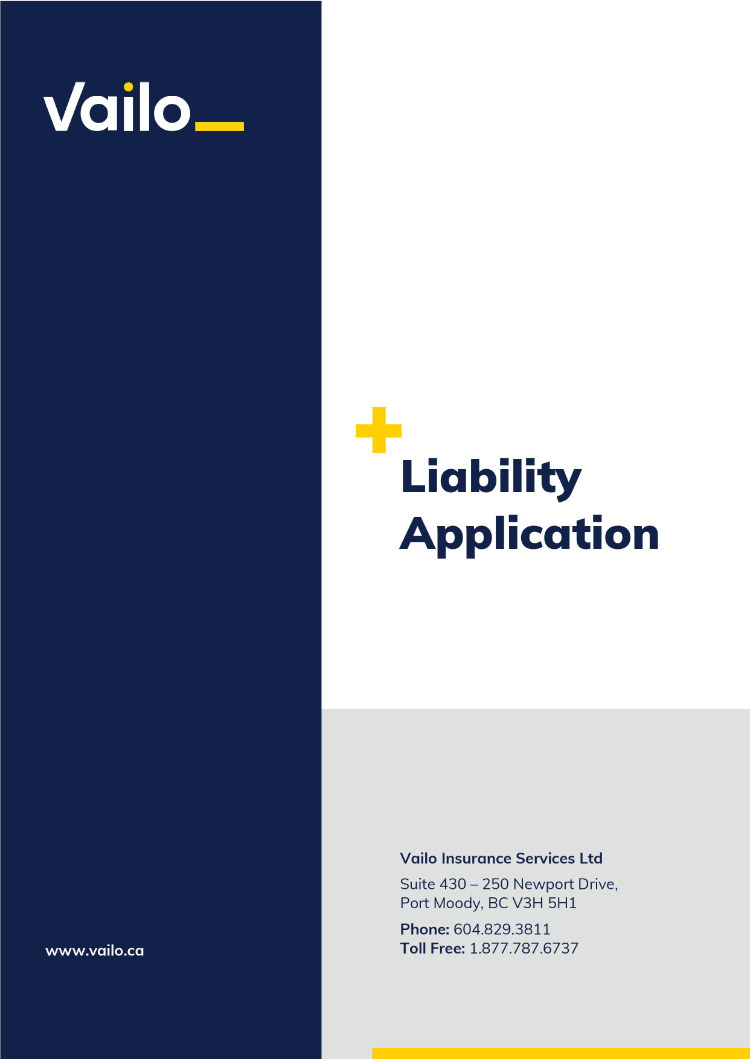 Contact an Underwriter
.
Fill out the form below or email us at info@vailo.ca, and someone from our team will get back to you within 1-business day.